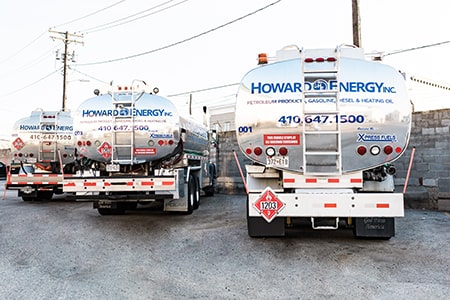 Howard Energy is a family-owned, commercial full-service gas and diesel fuel supplier – proudly serving MD, Northern VA, and Washington D.C. for over 25 years. Howard Energy was established in 1994 by Phil Howard. Phil started the company with one truck and the hope that he would be able to put his kids through college one day. Howard Energy has since grown to be a formidable presence in the wholesale petroleum industry by being committed to outstanding service, honesty, integrity, and dependability. Our success can be attributed to the entire Howard Energy team – we pride ourselves on the ability to adapt to all customers' needs, no matter the size, commercial or retail. Howard Energy management has a wealth of combined experience in the petroleum industry. We treat each customer as if they are an extension of the family here at Howard Energy because we value each and every relationship.
We Aim for Extraordinary Customer Service
Howard Energy experts have over 75 years of combined experience in the petroleum industry. Our experts follow economic trends and closely monitor the markets daily in order to provide customers with the best fuel prices. There are no weekend or holiday surcharges for the delivery of products. Howard Energy offers unbranded gas station retailers the opportunity to get setup with the Crown Licensing Program. Another added benefit from Howard Energy is the Inventory Management Program for unbranded gas station retailers.
Join Our Team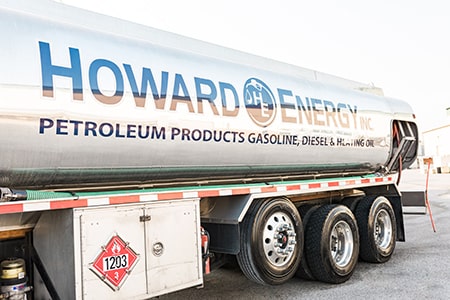 Howard Energy provides an energetic and fun environment for its team members. We look for employees who have integrity and passion for delivering a high-quality customer experience. From company outings to team happy hours, our employees are treated like family.
If you are service-oriented and experienced with energy products, learn more about our openings and apply. Howard Energy offers a comprehensive benefits package, dental, and vision. As an employer, Howard Energy provides 401(k) plans and offers company matching contributions. Please inquire for further details.
Current Openings
We currently do not have any openings at this time. Please check back for updates.